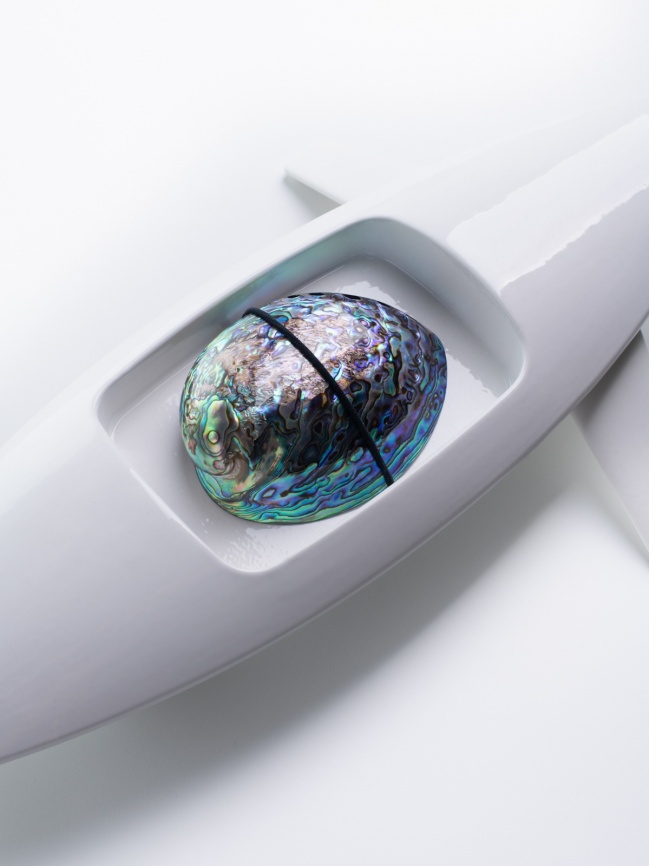  
Jean-Baptiste Fastrez
Styx sculpture
White
L. 30 cm x H. 10 cm x P. 57 cm
Material : Ceramic
JBF 16 White
Made in Italy
Limited and signed edition of 49 copies per colour.
Designed around a Thai abalone, over-fished for its flesh in Asia, STYX symbolically welcomes its precious mother-of-pearl, which has been left behind, in a specially imagined cockpit to help it cross the river of the same name.
STYX is a sculpture with no other object than the formal response it gives to the fiction proposed to it.
Styx takes its name from the river which, in Greek mythology, carries souls in a boat to reach the world of the dead. Here the soul is represented by a shell, the abalone. Its iridescent shell is placed on a ceramic vessel reminiscent of fish, sharks, aircraft or racing boats.
By borrowing as much from the formal language of the animal world as from that of technique, STYX mixes the ritual and the athlete to muddy the waters and give everyone free rein to their imagination.
Abalone, consumed on many coasts for its meat, is a species in decline in certain areas of the globe. By evoking the funeral ritual of this simple shell, STYX shows respect for the value of life in all its forms. To symbolize the desirable end of the animal's overfishing, the object will only be produced in 49 copies.
STYX is an object with a narrative and decorative function. You can hang it on the wall or put it on a piece of furniture. Designed by a designer for an object publishing house, its existence raises questions. Is it a sculpture? Is it a reduced model? The object frees itself from the border between design and art and reaffirms as Ettore Sottsass said that "design is above all a way of discussing life".
Other models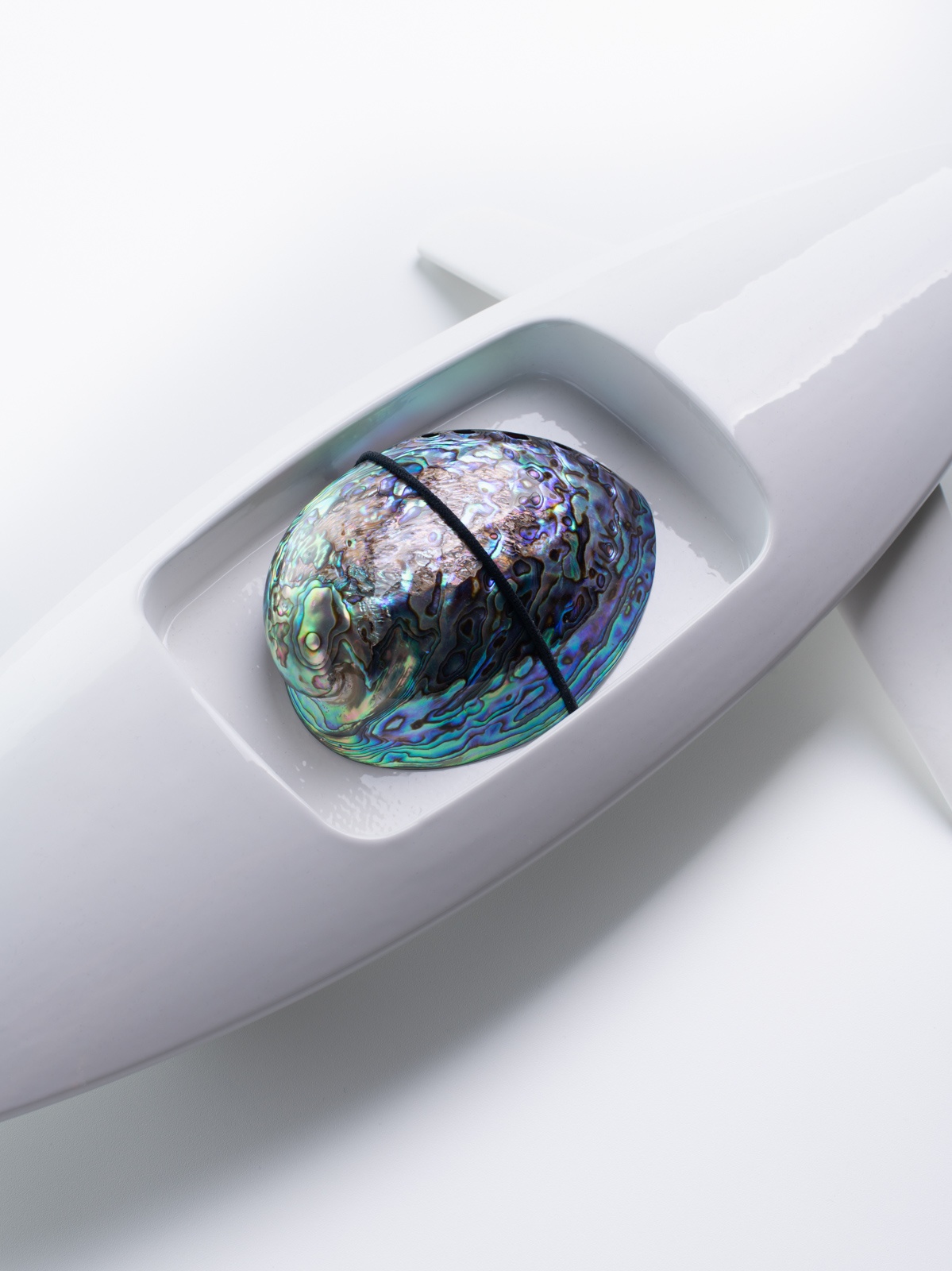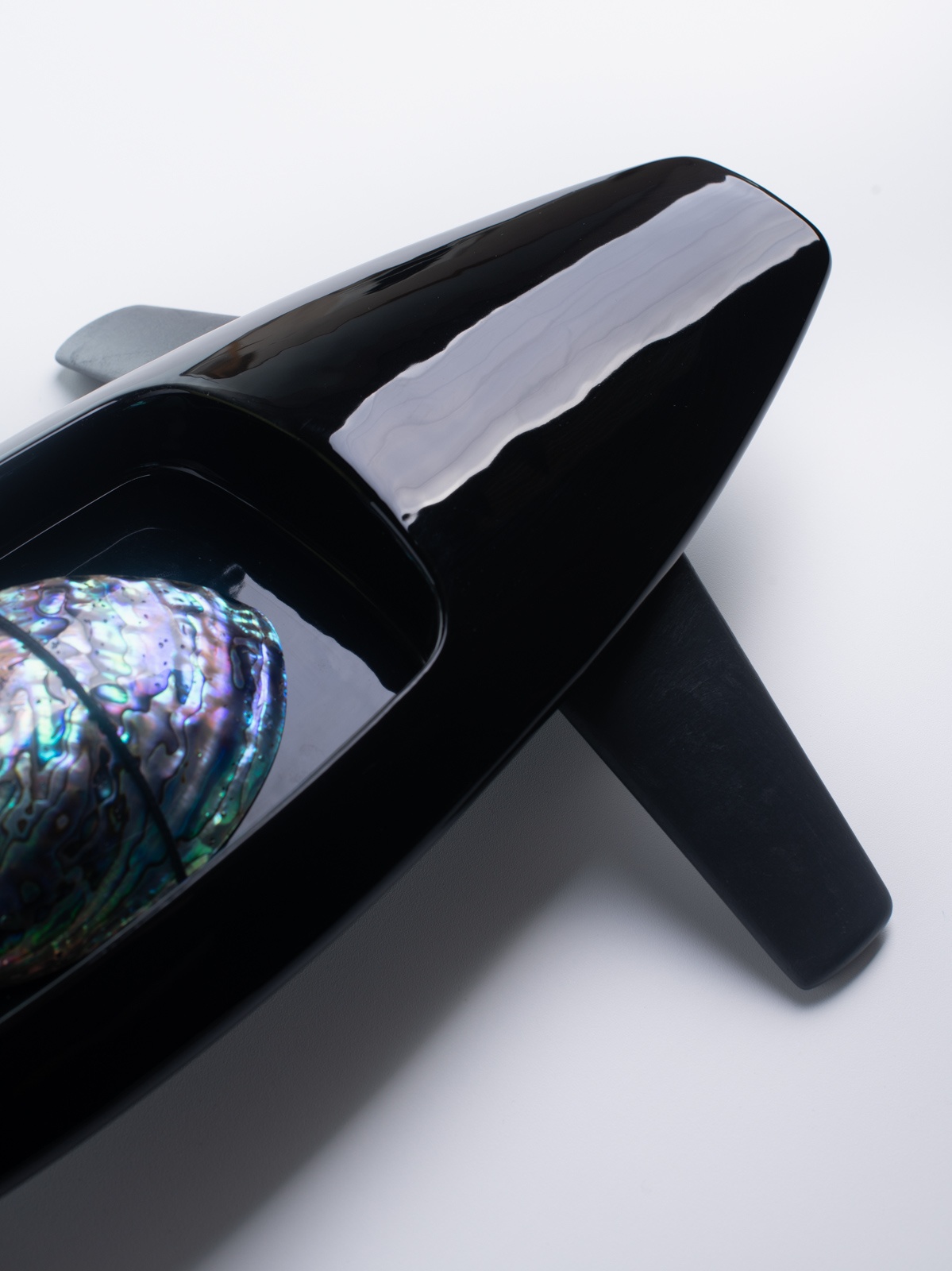 Fast delivery
For products in stock, shipping within 7 days maximum in France and internationally.
Secure payment
Payment possible via Paypal / Credit card / Transfer / Check
Contact-us
Monday to Friday: 10 am-12pm / 2 pm-6pm
By phone: 0033 (0) 1 42 40 92 58
Or by email by
clicking here