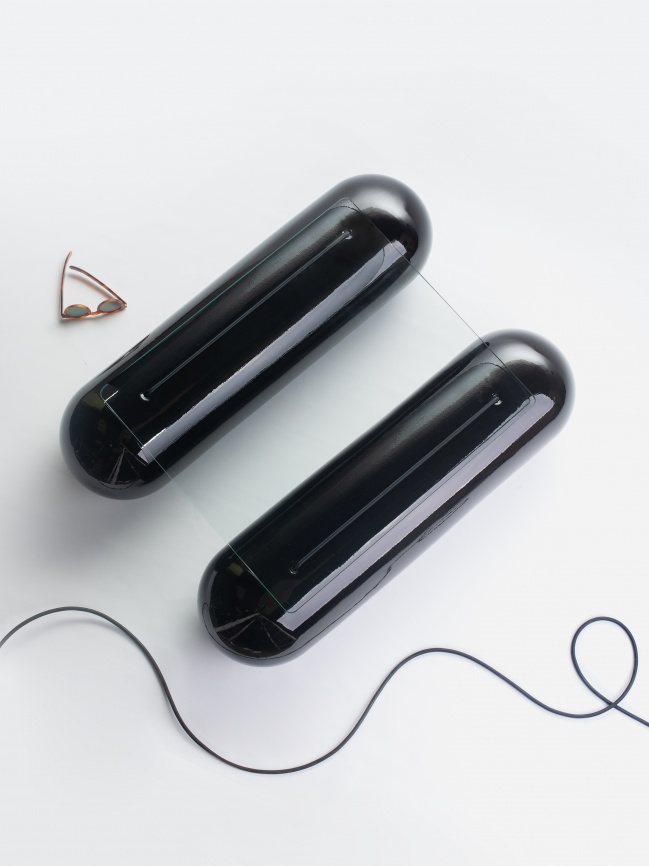  
Jean-Baptiste Fastrez
Zodiac coffee table
Black
L. 75 cm x H. 25 cm x P. 90 cm
Material : Ceramic and glass
Collection :
Delivery : on pallet
JBF 17 Black
Made in Italy
Reduced to the essentials of the inflatable boat from which it takes its inspiration, the Zodiac table aligns two ultra-glossy ceramic tubes on which rests a glass top.
With its sculptural presence and its frontal way of inhabiting the space, the Zodiac table is no less functional. Its unusually large rods for ceramic pieces are the result of the combination of exceptional craftsmanship and the latest digital tools.
Ready made or produced object? A hesitation persists until one observes its details, such as a sandoz and its housing sculpted in the thickness of the ceramic, which ensure the insulation of the glass and the ceramic by referring directly to the nautical universe.
Other models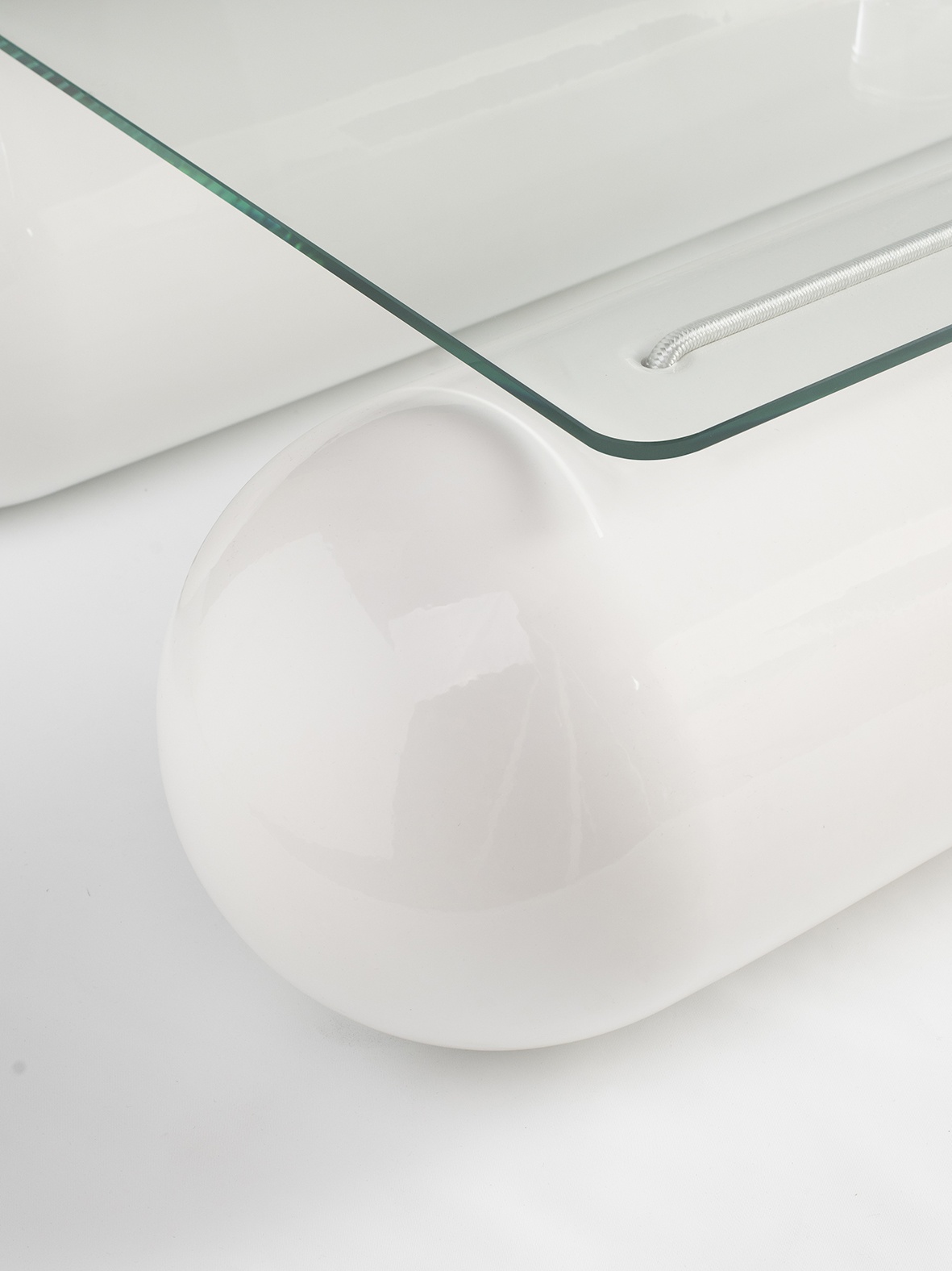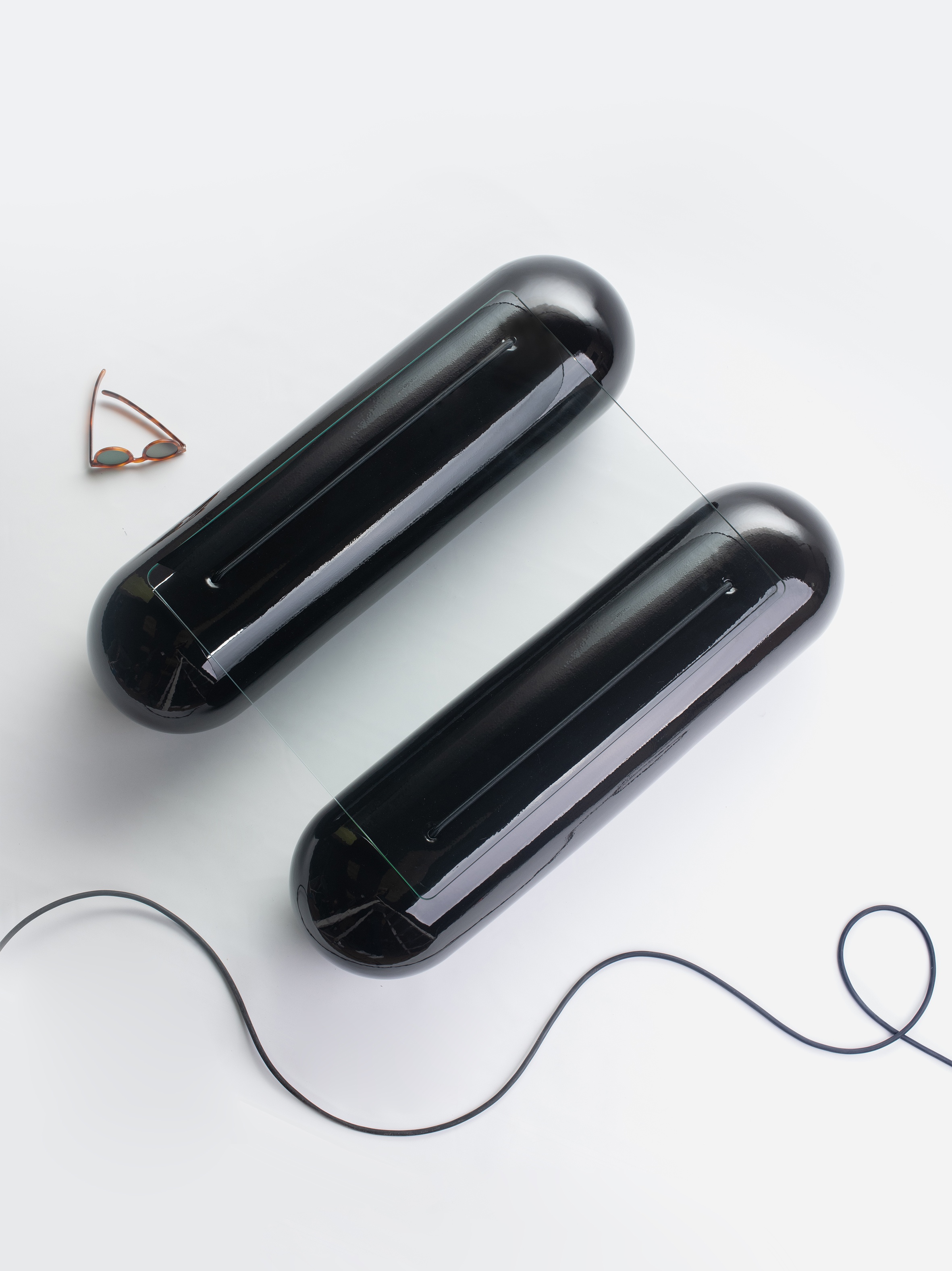 Fast delivery
For products in stock, shipping within 7 days maximum in France and internationally.
Secure payment
Payment possible via Paypal / Credit card / Transfer / Check
Contact-us
Monday to Friday: 10 am-12pm / 2 pm-6pm
By phone: 0033 (0) 1 42 40 92 58
Or by email by
clicking here