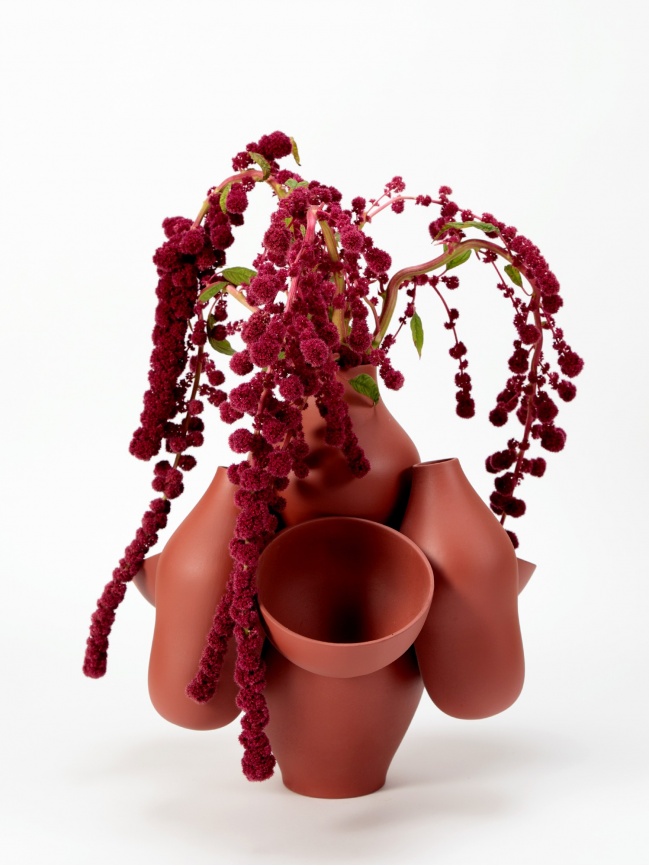  
Jean-Baptiste Fastrez
Allpa vase
Red
L. 40 cm x H. 40 cm x P. 40 cm
Material : Enamelled ceramic
Delivery : on pallet
JBF06 terra cotta
Made in Italy
Enamelled ceramic vase made of 7 vases.
Allpa, Qucha and Pacha are based on the same concept. They each have an identical large central receptacle. The distinctiveness of each vase comes from the way the smaller receptacles are repeated and fit onto the main central one. The combinatory principle is common to the three vases. It is the way in which the smaller containers are positioned and fit into the hollow of the bigger central part which distinguishes each vase and creates its character.
Each model is like a bouquet of flowers. Seven connected vases are shaped into a "vase bouquet" that is ready to hold a unique and extravagant flower composition. The names Allpa, Qucha, and Pacha come from Inca mythology. They are the names of three goddesses: the goddess of fertility, with multiple breasts; the goddess of sowing and reaping; and the sea goddess, known as the "Mother of the sea".
Other models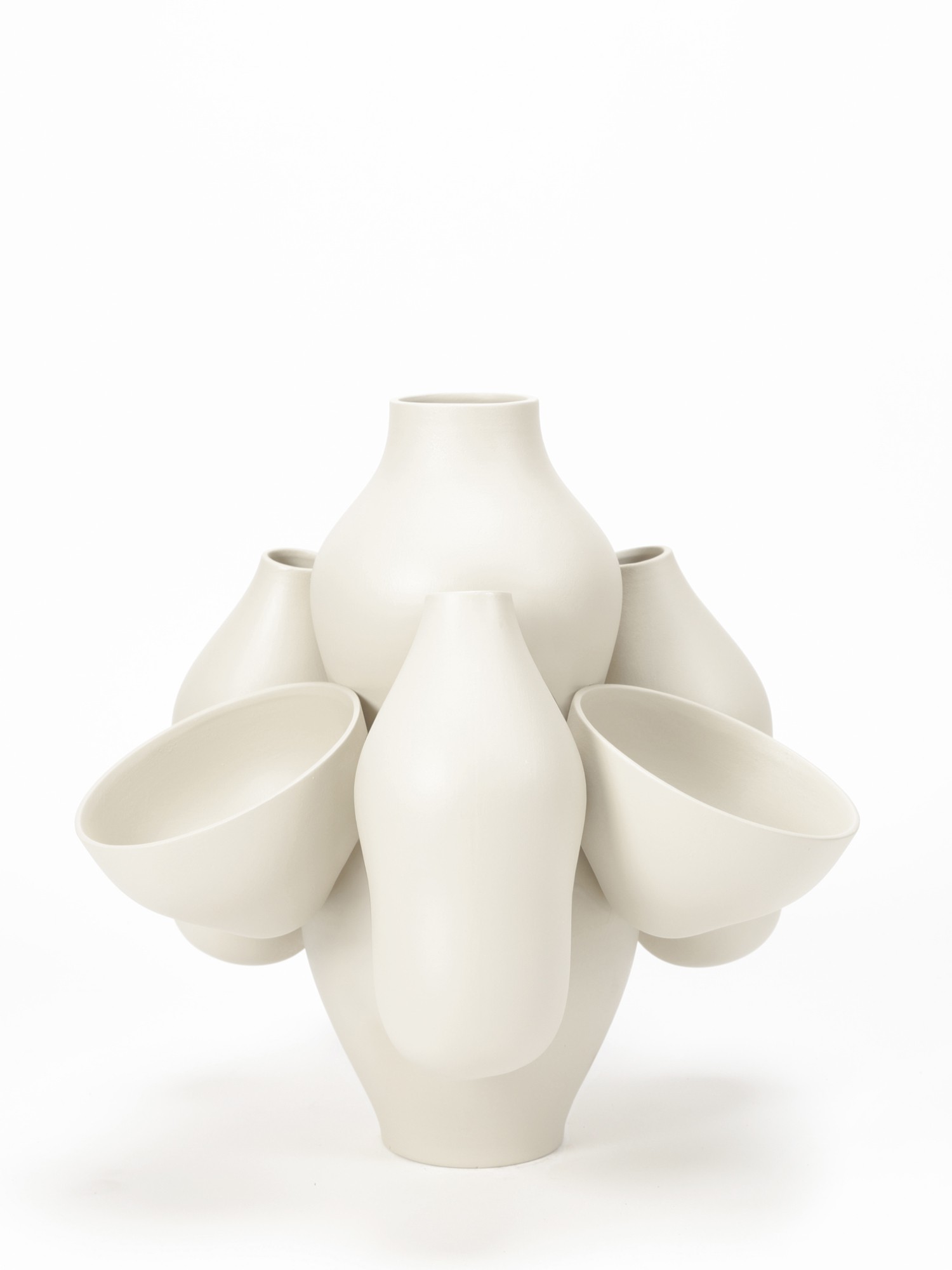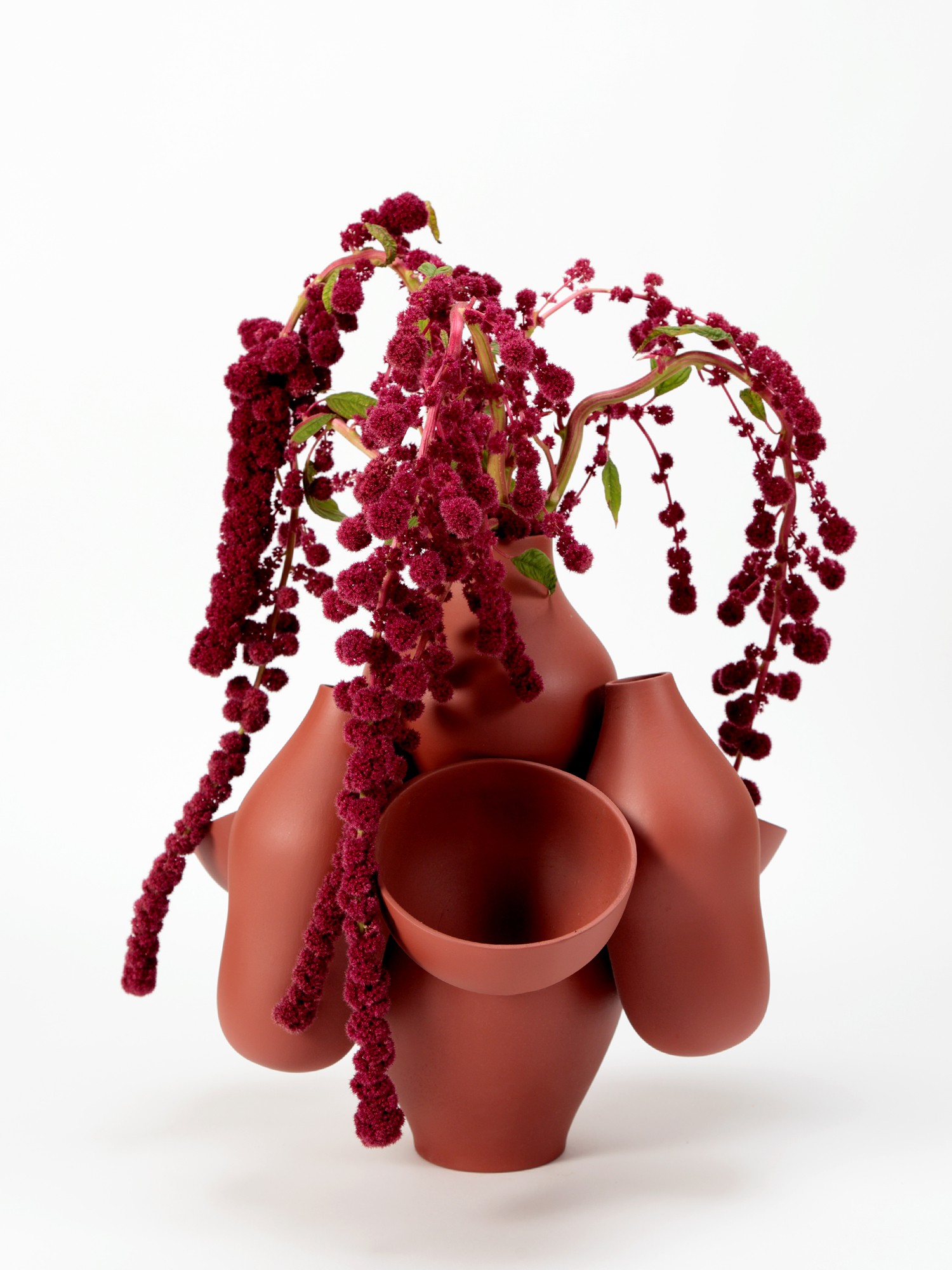 Fast delivery
For products in stock, shipping within 7 days maximum in France and internationally.
Secure payment
Payment possible via Paypal / Credit card / Transfer / Check
Contact-us
Monday to Friday: 10 am-12pm / 2 pm-6pm
By phone: 0033 (0) 1 42 40 92 58
Or by email by
clicking here