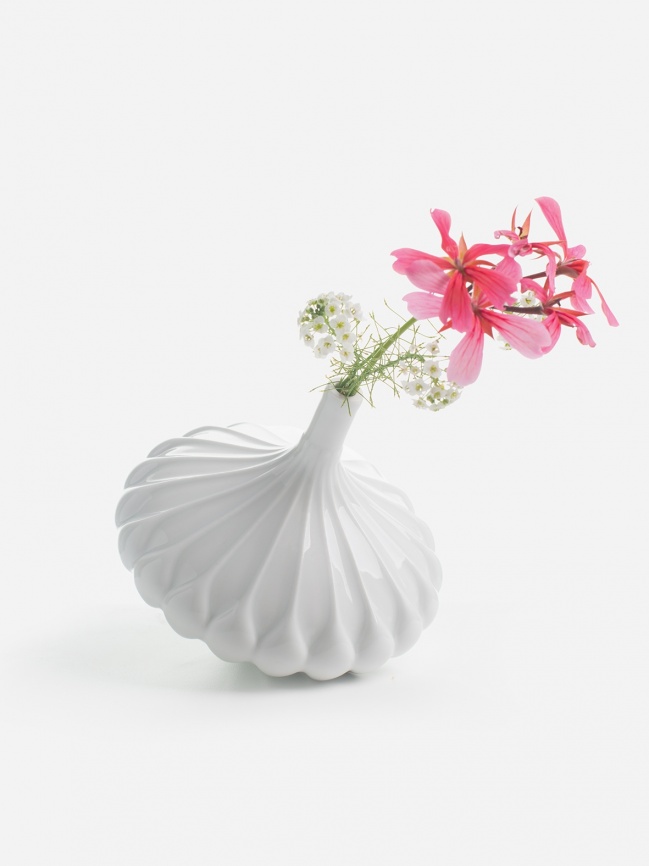  
Marc Venot
Piao single flower vase
White
L. 14 cm x H. 12 cm x P. 14 cm
Color : white
Material : Bone china
MV 03
Made in France
The Piao soliflore balances like a spinning top at a standstill.
It offers an unusual inclination to the flowers placed on it and creates a strong graphic gesture.
Piao, its Portuguese name refers to capoeira figures in Brazil.
Customers who bought this product also bought
Fast delivery
For products in stock, shipping within 7 days maximum in France and internationally.
Secure payment
Payment possible via Paypal / Credit card / Transfer / Check
Contact-us
Monday to Friday: 10 am-12pm / 2 pm-6pm
By phone: 0033 (0) 1 42 40 92 58
Or by email by
clicking here