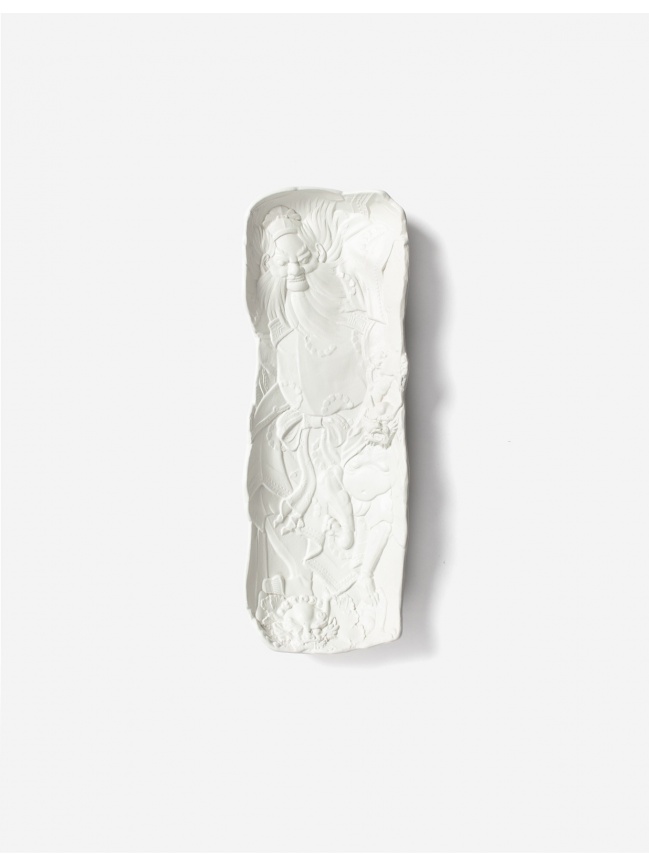  
Replica 2 pin tray
White
L. 22 cm x H. 3 cm x P. 8 cm
Material : Enamelled ceramic
REP 02 White
Made in Italy
Imagined and curated by Moustache, the Replica collection aims to bring rare, exceptional or really interesting pre-existing pieces to life and make them visible and affordable.
The 2 first Replica items are a pair of precious japanese bronze pencil cases from the 18th century gifted to Stéphane from Moustache by italian painter Léonor Fini. The original pieces have been 3D scanned to manufacture perfect replicas made of ceramic thanks to a mould produced with a multi axis CNC controlled milling machine.
You can use the Replica#1 and the Replica#2 as a pencil case or a tidy.
Customers who bought this product also bought
Fast delivery
For products in stock, shipping within 7 days maximum in France and internationally.
Secure payment
Payment possible via Paypal / Credit card / Transfer / Check
Contact-us
Monday to Friday: 10 am-12pm / 2 pm-6pm
By phone: 0033 (0) 1 42 40 92 58
Or by email by
clicking here