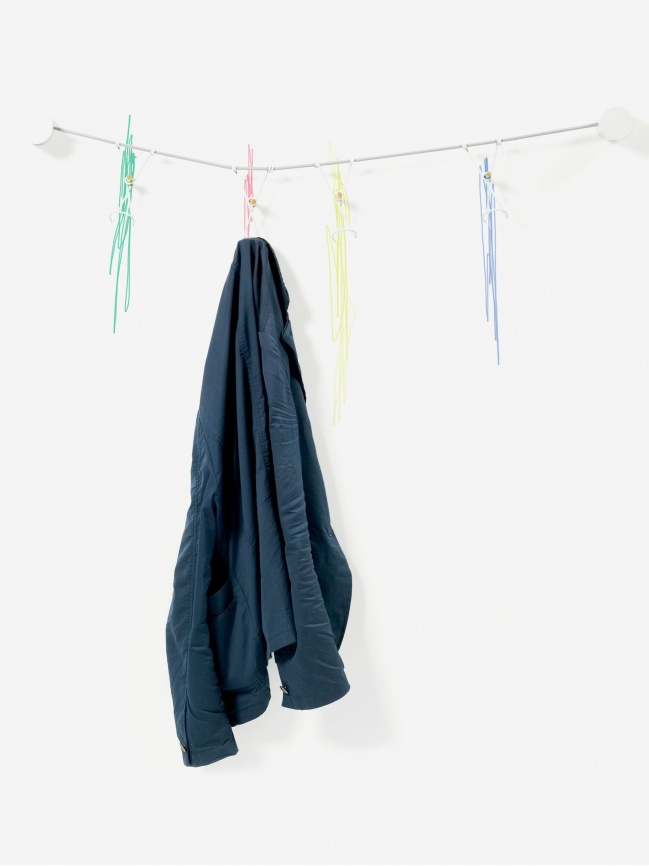  
Ana Mir + Emili Padrós
Slastic coat rack
L. 0 cm x H. 0 cm x P. 0 cm
Length (cm) :
Material : Lacquered metal
Packing unity : 1
MP 01
Made in France
Shipping within 1 week Estimated shipping costs : €6.90
for standard delivery in Metropolitan France
The Slastic coat rack goes back to the order that parent generally give to their children not to draw on the walls and, once adult, invites them to disobey it. Each deposit on the coat rack marks your having been there and participates in the collective achievement of a work very far from being just an accident.
Customers who bought this product also bought
Our selection Coat hangers & hooks
Fast delivery
For products in stock, shipping within 7 days maximum in France and internationally.
Secure payment
Payment possible via Paypal / Credit card / Transfer / Check
Contact-us
Monday to Friday: 10 am-12pm / 2 pm-6pm
By phone: 0033 (0) 1 42 40 92 58
Or by email by
clicking here